*To watch these films in 3D, YOU WILL NEED: full HD 3D TV + Compatible 3D glasses + Blu-Ray 3D player*
'Blankets for Indians'
Blankets for Indians blends a stereoscopic study of water spurting from New York's City Hall fountain with an intimately detailed portrait of an Occupy Wall Street march. While in the process of shooting the fountain in 2012, Jacobs serendipitously turned his camera toward a large protest marching to Zuccotti Park in support of Occupy Wall Street. The unexpected connection gives the film new life, seamlessly moving between sensual observation and political commentary, reflection, and abstraction. Using freeze-frames, text, and 3D manipulation, Jacobs questions the contemporary conditions of socio-political struggle, its relation to aesthetics, and the labor necessary to produce both.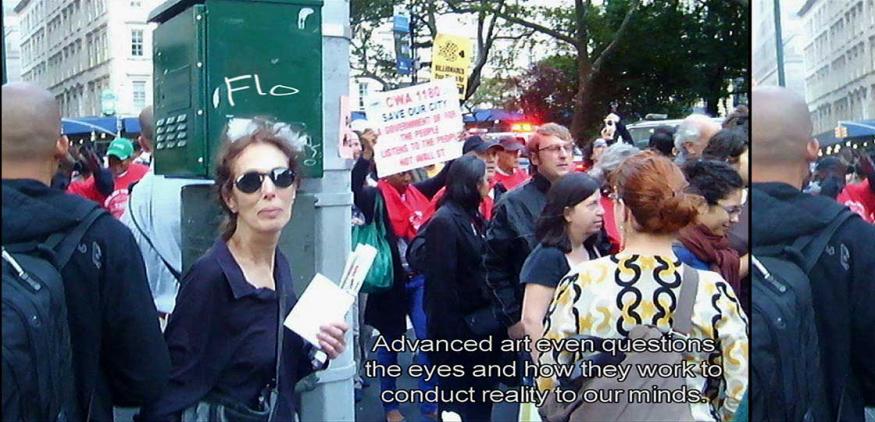 'A Primer in Sky Socialism'
Premiered at the Museum of Modern Art in May 2013, A Primer in Sky Socialism continues avant-garde film pioneer Ken Jacobs' exploration into 3D filmmaking, renewing his fascination with the histories and technologies of the moving image, a theme that has preoccupied his work for over 50 years. Shot on the Brooklyn Bridge with a view of the fireworks, this long-form film privileges the experiential over narrative drive. Using quick edits and effects to focus on the expressive and aesthetic experience of cinematic form, Jacobs uses digital 3D processing to delve into the human perception of depth in a dizzyingly brightly colored nighttime perspective of a bustling New York City.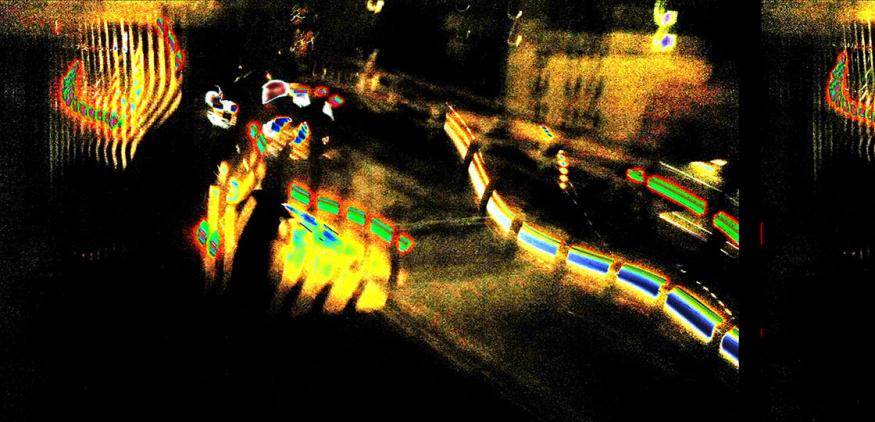 'The Guests'
Ken Jacobs has digitally enhanced a one-minute film from the early days of cinema into what is presumably the first ever black-and-white silent film in 3D. For 70 minutes, we watch the congregation mounting the steps of a Parisian church as our attention is drawn to the smallest of details.Silent film, avant-garde, and digital 3D: one hundred and twenty years of film history merging into one single cinematic event.